Romance: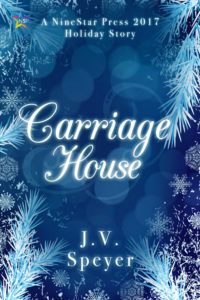 Carriage House
Two guys, alone at Christmas.  A haunted house.  A whole lot of snow.  What happens next is downright festive.
Cover art: April Martinez
Two kingdoms. Two princes. One secret to break them, or to bind them.
When a rowboat washes up on the riverbank, Prince Malires puts his kingdom's security first. The dead man lying in the boat can't answer many questions, but the seriously injured survivor might be able to give Malires some details about what happened in the hostile kingdom to the north. If, that is, the young man ever wakes up.
Malires knows who the survivor is: Prince Aleric, youngest son of the King of Gerelen. He's the most renowned warrior that Gerelen has ever known, and Malires has barely survived their previous encounters. Only his need to understand why Gerelen suddenly stopped communicating with the outside world keeps him from taking advantage of the situation and taking out this threat to his kingdom.
It has nothing to do with the sudden discovery of how beautiful Aleric is.
Unfortunately for Malires, when Aleric does awaken he has no memory of who he is or even of his own kingdom. The court physicians insist that Aleric's memories must return naturally, or else they might be lost forever.
While both men recognize the urgent need for answers, they cannot fight their attraction for one another. Aleric comes to feel just as defensive of Malires' kingdom as he once did of his own. When the truth comes out, will love conquer all, or will misunderstanding and pride drive Aleric to a desperate undertaking?
Buy from Loose Id or Amazon, iTunes, Google Play, or Kobo
Reviews:
Rites of Spring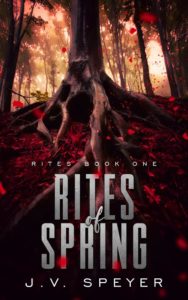 Cameron has given up on romance after a difficult childhood made it difficult for him to trust enough for intimate relationships to develop. But mostly he's happy with the life he's built for himself. When two paranormal investigators show up at the home he recently inherited, claiming he may be in danger, he sends them packing, convinced they're nothing but con men.
Until several incidents prove they're telling the truth. The past Cameron tried so hard to leave behind is coming for him, and it's angry.
Also available at Amazon, Barnes and Noble, and Kobo
Reviews: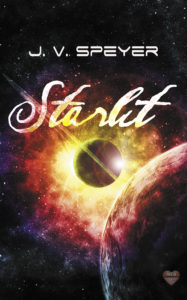 Starlit, MLR Press
Can a rebel and a smuggler find a way to come together, when an entire universe conspires to keep them apart?
When rebel pilot Sahak escapes from a primitive holding cell on a distant mining colony, he doesn't expect to rescue an alien smuggler. He can't leave the man behind, either.
Azat has seen many things from humans, and none of them were kindness. He has no choice but to throw his lot in with the handsome rebel who bursts into his cell — he can escape with Sahak, or he can wait for his own execution.
Neither of them is looking for love. When they find it, will it be enough to keep them together?
Reviews: The Antrim Cycle
Also available at Amazon, iTunes and Barnes & Noble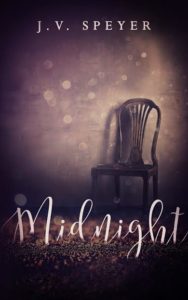 Midnight,  Less Than Three Press
Six weeks after the sudden departure of his partner, Brandon finally emerges from seclusion—but still reeling from the loss of the man he thought he'd spend the rest of his life with. Then a chance encounter leaves him feeling hurt and confused, and a series of other seemingly random encounters slowly makes him wonder if his relationship was ever what he thought—and if he ever really knew Adrian at all.
Also available through Amazon and Barnes & Noble.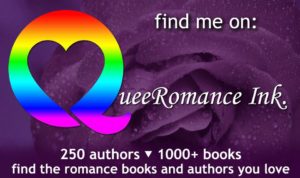 Find me and lots of other great authors on QueeRomance Ink!
Speculative Fiction:
"Worker's Compensation," in The Spectral Book of Horror Stories Series, by Tickety Boo Press (Publication date tbd)
"New Beat" in Dark Fantasy Anthology, by Dark Warrior Publishing.
Young Adult
"See Me, Feel Me" in Growing Pains, published by Sinister Saints (an imprint of Horrified Press)
"Phoenix" in Displacement, published by Sinister Saints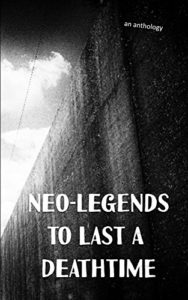 "Pennyrile Tea" in Neo-Legends To Last A Deathtime, published by KY Story